New Applicants
Are you ready to begin the process to become a North Texas LEAD candidate? Start with our easy online application.
Begin Here.
Hot Jobs
It is impossible to list every position available from LEAD's 27 partners. To see all jobs, click on the company's specific name. To view a few positions that caught our eye,
click here
.
If you are an Existing Candidate, and have applied for a job with one of our partners, please
let us know
.
LEAD candidates consistently gain employment after completing our process. Learn about our partners and current job opportunities. View Our Partners
FEATURED PICTURES & VIDEOS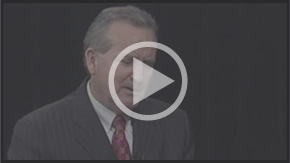 JEFFREY P. FEGAN, CEO DALLAS/FORT WORTH INTERNATIONAL AIRPORT
Diversity is a way of life at Dallas Fort Worth International Airport.
WATCH MORE

Experienced Professionals Sought
12 Dec 2012 - DALLAS/FORT WORTH—December 12, 2012—Resumes from college-degreed professionals are being accepted by North Texas Leaders and Executives Advocating Diversity (LEAD) for its 2013 interview year.   "Executives and managers from our member companies interview a select group of applicants each month for consideration into our program," said Gyna M. Bivens, President and Executive Director of LEAD.  Applicants READ MORE
Resumes Require Thought!
3 Aug 2012 - I was surprised recently when a candidate applied for about eight positions with two employers in a matter of 5 minutes.   Even though we advise candidates to tailor each resume for each job application….we really need to stress that advice with greater impact. When I see applications being logged with great rapidity, I will ask a READ MORE
Get Ready! Get Ready! Get Ready!
30 May 2012 - The more often I see job openings offered by our LEAD partners, the more I wonder about the long-term unemployed LEAD candidate.  It is my hope that this person has not given up and remains diligent in the job search. There are many more employment opportunities available now than were in the fall of 2011.  Once READ MORE